WINDOM WASH PROVIDES COMPREHENSIVE TRUCK AND TRAILER WASH SERVICES THROUGH THE HIGHWAY 60 CORRIDOR
Serving Southern Minnesota, Northern Iowa and Eastern South Dakota. Our state-of-the-art wash and disinfection services ensure your rig is clean and meets sanitary standards every time!
LIVESTOCK TRAILER WASHOUT
COMPLETE DISINFECTION
Your livestock trailer will be thoroughly cleaned and disinfected with our total interior trailer washout services
REFRIGERATOR TRAILER WASHOUT
MEET SANITARY REQUIREMENTS
Your food grade refrigerator  receives comprehensive cleaning and disinfection to ensure you're ready for your next load.
FULL EXTERIOR TRUCK AND TRAILER WASH
Run your rig through our state-of-the-art automatic trailer and undercarriage wash, or bring it through our manual wash for deep cleaning.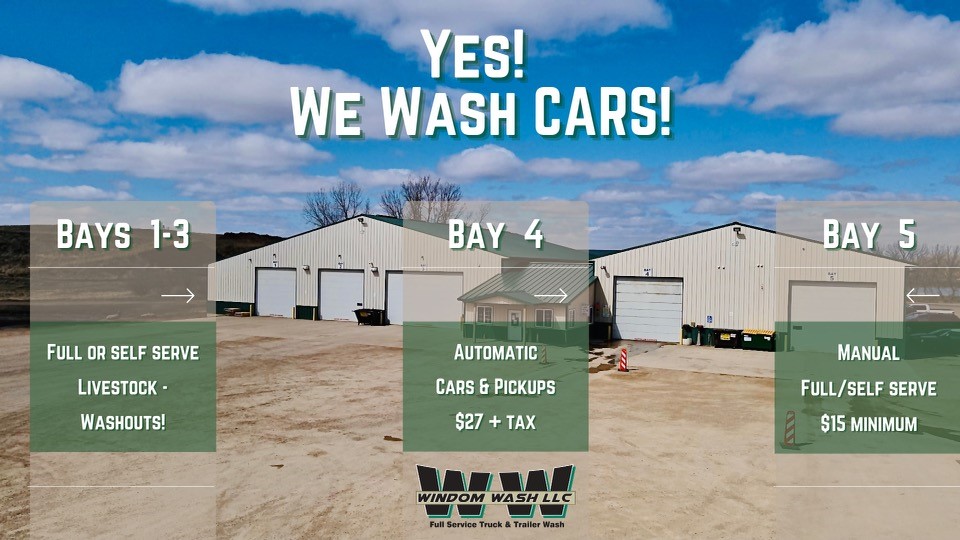 Comprehensive, state-of-the-art technology to get your rig clean and disinfected

Conveniently located on Highway 60 to accommodate your trip between I90 and Minneapolis/St.Paul

Quick service-your time is valuable!

Top cleaning practices to ensure our services meet your standards

We use 100% fresh clean water for every wash. No recycled water is used